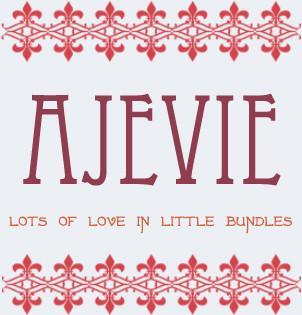 Did you forget something?  Want to save a bit on shipping and don't mind a little wait?

"Add This Order To..." allows you to combine this order with a previous order (Ajevie OR Mr.Hex) to save on shipping costs.  Simply write the name of the Collection or the Order Number that you would like your new order combined with in the text field above.  We will still need the stated processing time to fill your new order.
You CANNOT add to future orders as they do not exist to be added to. Any requests in this vein will be issued a shipping invoice
We cannot retroactively combine orders that have already paid full shipping. Nor can we promise that we will always catch multiple shipments going to the same address in the same day, particularly if we are dealing with large volumes of orders.  However when we do and collections end up shipping on the same shipping label, a shipping refund will be issued within 14 business days. :)

Please note: First Class (Ground Advantage) Packages are limited to a value up to $400 per shipment.  All shipments over $400 will be shipped Priority rate.  Unfortunately, we do not currently the extra hours and hands to track bundle values for you, therefore it is your responsibility to track the value of the bundle you are building. 
There is a small handling fee of $.40 associated with this service.
You can add to any unshipped order whenever you like simply by adding this item to your cart.  
BE AWARE: The combined shipping option will NOT appear in your checkout options UNLESS you have this item in your cart!! Additional shipping may be due if your package is heavy enough that it has to be bumped to the next weigh bracket or shipped priority rather than first class.
Share