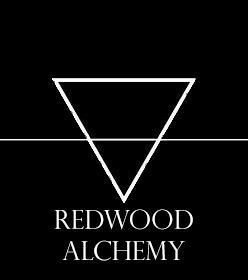 Redwood Alchemy Summer Samples
Redwood Alchemy samples are Jojoba Oil only.

Aegis
Clary Sage, Cardamom, Bergamot, Saffron, Lavender, Tonka Bean, Vetiver, Patchouli, Cedar, Musk

Aqua Regia
Sage, Eucalyptus, Star Jasmine, Ozone, Neroli, Vanilla, Patchouli, Driftwood

Archegonium
Citrus, Moss, Neroli, Vetiver, Frankincense, Guava, Muguet, Jasmine, Narcissus

Beach Towel Musk
Coconut, White Florals, Jasmine, White Musk, Ambroxan, Sandalwood

Borealis
Melon, Currant Blossom, Apple Blossom, Peach, Jasmine, Cyclamen, Tuberose, Hyacinth, Orange Blossom, Juniper, Orris, Freesia, Cedar, Sandalwood

Nayou Frut
Apricot, Apple, Pear, Ozone, Ylang Ylang, Jasmine, Cedar, Gardenia, Ambergris

Ouroborose
Damask Rose Absolute, Turkish Rose Absolute, Cardamom, Violet Leaf, Cypress, Heliotrope, Cedar, Vetiver, Oudh, Leather, Spruce

Sanbokan
Sanbokan Citrus, Bergamot, Blood Orange, Sicilian Lemon, Petitgrain, Grapfruit, Plumeria, Clary Sage, Mandarin Orange, Vetiver, Tonka Bean, Ambrette Seed, Musk

Silvanus
Grapefruit, Ylang Ylang, Heliotrope, Geranium, Rose, Patchouli, Cedar, Sandalwood, Benzoin, Acorn, Black Hemlock, Fir

Stag
Deer Musk, Apple, Rose Mallow, Juniper, Cypress, Oakmoss, Atlas Cedar

Sucre Soleil
Honey, Beeswax, Bright Citrus, Acacia, Marigold, Ylang Ylang, Carrot, Sandalwood

Sunlit Skin
Fresh Pineapple, Green Notes, Lily, Dreamwood, Musk

Unfolded
Petitgrain, Hyacinth, Magnolia, Orris, Muguet, Ylang Ylang, Jasmine, Leather, Cardamom, White Musk
Full sized bottles are stocked at Redwood Alchemy.  
RTS conditions:  These items are in our studio! Your order will join the processing queue when you checkout. Processing time is up to 14 business days. Business days do not include holidays or weekends.
To estimate when your order is likely to be heading out, keep an eye on th RTS section of the Status Page
Items are hand-filled and may vary slightly. Below are the manufacturer's suggested fill volumes per size. Ajevie sample will usually have a smidge more

Perfume Oil Slinks/Samples = .74 ml vials

Perfume Oil Slonks = .92 ml bottles

Perfume Oil Chonks = 2.3 ml bottles

Perfume Oil Drams = 1 Dram (3.7 ml) bottles

Various Slink Sprays = 2.6 ml spray vials

Various Chonk Sprays = 1 oz spray bottles

Fulls = Original retail bottles from source

Share