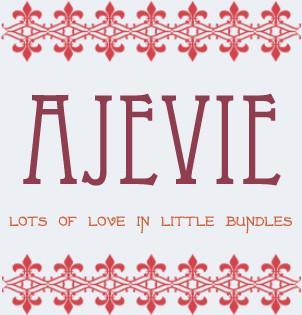 Hold My Order Until…
Adding this label to your cart tells me not to ship the order right away. 
If you'd like me to hold your order for an unspecified time use the 'Do Not Ship Until I Ask For It' option.  As we are regularly organizing 1,000+ orders at any given moment, we cannot keep track of specific date requests en masse.  You will need to request your package when you are ready for it to ship.  You can do this either by email or via the notes section of a new order.
A note about using cart notes and combining orders.  When combining with a previous held order we have found that some people use "ship this order with blah-blah" to mean they want the bundle to ship and to cancel their holds, while for most people it is literal, and they want the bundles combined and the hold to stand.  If you are closing holds in your notes, Please Be Specific and mention cancelling your holds so your order will ship. 
Monthly Option.  All monthly packages ship at the END of the stated month. Monthly packages that aren't ready by the end of the month become normal packages and will ship as soon as they are complete.  Adding this item to a normal, already-in-progress package will change it to a Monthly/hold package. Adding a different month to a previous package will change it to the new month! For example, adding a July label item onto a June package order will update the entire package to July.
If you do not add a Do Not Ship label to your package it will ship when all your combined orders are fulfilled. 
A Future Release Specified In My Cart Notes
Don't forget to add which future collection you'd like the order to wait for via your cart notes at checkout! 


You can contact me at angi@ajevie.com with any questions.  Combo regret is a thing!  If you ever want to change a package, just email me above and request a 'split n ship'.  Whatever you request will be shipped asap and you will receive an invoice for the shipping of the second package.